About a week ago, a group of Twitterers from #stuvoice were discussing the merits and implementation of blogs in the classroom:
I have a quick point that I'd like to make about this:
Throughout my time in school, I've had several teachers assign blogs, discussion boards, or Twitter for a grade, where students would come online and discuss something related to the material we've learned in class. Some courses where this has occurred include:
English
Electricity and Magnetism
Leadership
Information Systems
Social Context of Business
Organizational Behaviour
Sometimes this method has been successful, sometimes not so much. And once in a while, our discussions have been truly amazing!
Different grading schemes have used, including:
A) As part of the student's overall in-class participation grade (worth 15%): each post boosts your grade, but posting online is completely optional
B) 5% participation grade, segmented as its own assignment: 1% for posting regularly (at least once weekly), 4% on general effort (marked in a very loose manner)
C) 5% participation grade, but on a deductive grading scheme: you must post a "thoughtful and well planned-out" comment every week on a new given topic, and if you don't you lose a mark
Usually the best discussions have occurred when there was a back and forth between 2 or more students, rather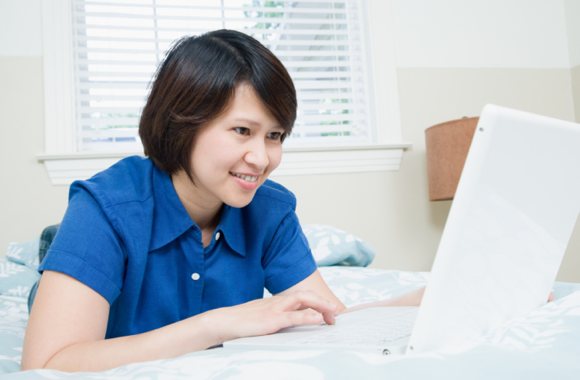 than having student just posting new, unrelated thoughts all of the time. Actually, I'd advocate having both: back-and-forth, and new ideas.
This best occurred in scenario B. In fact, I've found online classroom discussions  to work best in general under scenario B. And now I wonder, why? Well, there are two factors at play here, when it comes to how the teacher sets up the classroom discussion with respect to the class syllabus:
1. Whether or not the students are required to participate for their marks/
2. How tightly controlled the rules of the discussion are.
Put the two together, and we get this:
So, the "best" scenario corresponds to scenario B (described earlier),  The bottom left is scenario A, and the top right is scenario C.
Online classroom discussions work best, when the assignment is "structured, but not controlling."
This structured, but not controlling philosophy is one that I believe in (as you'll continue to see), and it was inspired by the Self-Determination theory that I described earlier. I believe that the structure "gets people going," brings people together, and motivates them to work, but the autonomy gives people room to "be themselves," and to remain intrinsically motivated and authentic as well.
And finally, as for the whole idea of doing online classroom discussions, I think it's wonderful! These are the mediums that the youth of today understand, the tools that our society will be using in the future, and the "language" that we students speak. It allows for written, student-student interaction, rather than just student-teacher interaction.
Thinking points and possibilities:
1. Imagine if the teacher invited a "guest poster" to join the discussion and interact with the students! For instance, a current politician in a poli sci class, or the actual author of the book in an English class. The possibilities are endless!
2. In my experience, classroom discussions have always been kept within the 1 classroom full of students. Imagine if the 2 classes, from different parts of the country, interacted on the same discussion board. Imagine if students from different grade levels participated in the same discussions. Imagine if students continued their discussions even after the course was over, a year or two later.